Sponsor a Kiddush
Our congregation members are proud to be in charge of the maintenance and operation of our kosher kitchen. Our kitchen is fully equipped to cook up both meat and dairy meals (of course not together!) for any sponsored luncheon or event.  The terrific Or Ami Kitchen Committee prepares the weekly Kiddush Luncheons as well as special holiday and simcha meals.  We welcome volunteers to help on Thursday mornings as well as Shabbat afternoons.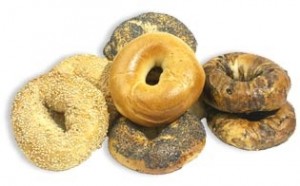 A Saturday afternoon Kiddush Luncheon or Friday evening Oneg Shabbat is a lovely way to honor or remember a friend or loved one for birthdays, anniversaries, yahrzeits, and other special occasions. You are more than welcome to bring decorations, pictures, or other momentos for display to make your sponsorship even more meaningful.
Your sponsorship will be acknowledged that day in our Shabbat program, in our weekly ENews & Schmooze and in our bi-monthly newsletter, Kol Ami. Contact Jean Quiat at (281) 550-6619 or email her to set up a date and arrange your luncheon.